About Us
Antique Appraisals.ca  has been providing estate-appraisal and estate-sale services in the greater Vancouver area for over 10 years under our company name BCAcquisitions.com . We have been buying and selling antiques of every description for over 35 years. Our professional network includes experts in every specialty. We have over 30 years expertise in the repair, restoration and refinishing of fine furniture and antiques, and over 18 years in the antique auction industry. We provide a superior level of professionalism and experience to every estate we manage. We have worked with hundreds of families who have need to evaluate and sell the contents of a home. We offer a range of services including: on-site management of estate liquidation, downsizing and moving sales as well as consignment of individual items to local stores and auction houses. As trusted professionals, we will act as advocates for your estate to assist your executor, administrator or attorney, in handling the details of a loved one's estate and most importantly to maximize the value of the items we are asked to sell.
We understand the many reasons for our services, both the decisions and responsibilities involved. It is a privilege to provide personalized services to suit your situation.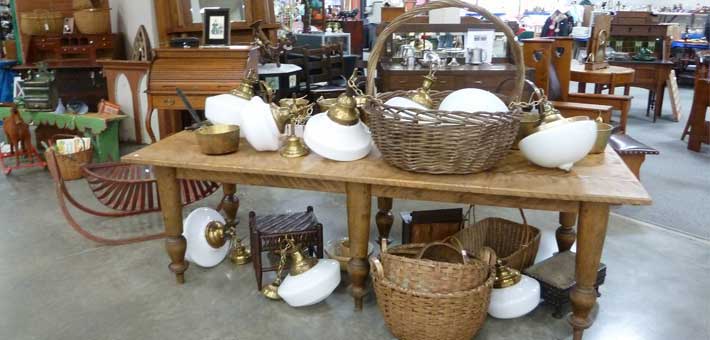 Imagine selling a painting at a yard sale for $10, then learning the buyer later sold it at auction for $137,500. You'd want to kick yourself.
A discovery that big isn't common, but smaller surprises happen often enough. "You frequently get people bringing in to appraise something that they bought for $5 that's worth $3,000 to $4,000,".
Whether you want to know an item's value for a sale, insurance coverage, estate valuation, a charitable donation, or just to satisfy your curiosity, it's often worth spending some time and money to find out. Here are resources to help you proceed.
An appraiser's written report should include a full description of your item, an image of the item and the procedure used to estimate its current value. (Fair-market value is what a buyer would pay you; replacement value is what it would cost today at retail.)
Seek an appraiser's valuation before taking the item to a local antiques or collectibles dealer. An appraiser is more likely to give a fair judgment because there's no conflict of interest; it's a violation of professional ethics to offer to buy an item that has been appraised. If we feel an object isn't worth a written appraisal, we will recommend other resources to arrive at a value
See our Link page with resources to help you with your Estate.